The
Apparts'Hotel


and the

Studio
We put at your disposal three modern and well equipped apartments-hotels and one studio to answer to longer stays, to your desire of independence or intimacy!

The facilities are modern and the space comfortable.
The kitchen area is equipped with an oven (microwave, grill, oven), fridge, hob and extractor hood, so you can cook like at home!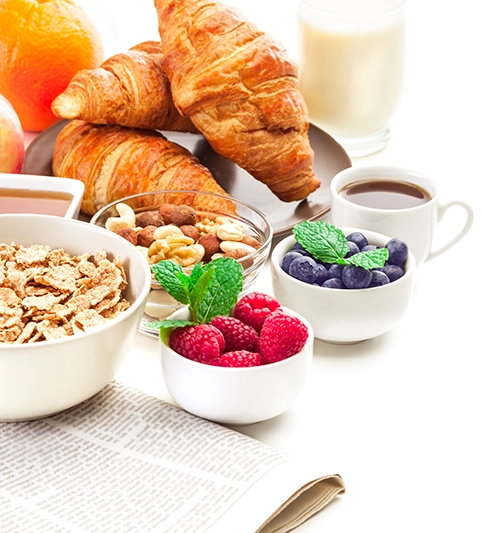 Enjoy all of the hotel's amenities including a continental breakfast served at the hotel from 4:30am to 12pm.
All-you-can-eat buffet!

To start your day, come and fill up on vitamins with our fresh homemade fruit salads, yoghurts, cereals, cold cuts, scrambled eggs, bacon…
Cheeses, honey from our region served with cereal bread, baguettes and pastries.
Get the best rate

Leave us your phone number, we will call you back...